Sta Rosa Indians claimed its fourth win in a row without a loss yesterday, Tuesday, May 30. The team was with 13-7 too strong for Wild Cats and therefore remains the leader in the new Curaçao baseball competition in the AA League. The current champion suffered her second defeat in this new season.
Federashon Beisbòl Kòrsou (Febeko) continued the competition last night. It was played in the Tio Daou Ballpark. The championship started on Saturday 20 May.
After two innings, the score was tied 3-3. The Indians made two runs in its first at bat and added a run in the second inning, while the Wild Cats scored once in the first and twice in the second inning.
In the third inning, the Indians scored seven runs to secure the win: 10-3. With one run each in the fourth, fifth and eighth inning, Sta Rosa collected 13 runs. Wild Cats scored a run in the third and fifth inning, then added two more runs in the seventh for its seven runs.
The best hitter for Sta Rosa Indians became Rochendrick Alexander. He had 4 hits in 5 at bats, including 1 home run and 2 doubles. This accounted for 5 runs batted in (rbi). He also walked once and scored 1 run himself.
Jordan Lucas was the starting and winning pitcher for Sta Rosa Indians. In six innings, he allowed 5 runs on 8 hits. One of those 5 runs was a homerun by Yevganni Reinita, who went on to lead the Wild Cats with 2 hits in 3 at bats. The baseball championship continues tonight with the game Royal Scorpions vs Groot Kwartier Stars. It starts at 7:30 PM and is played in the Tio Daou Ballpark.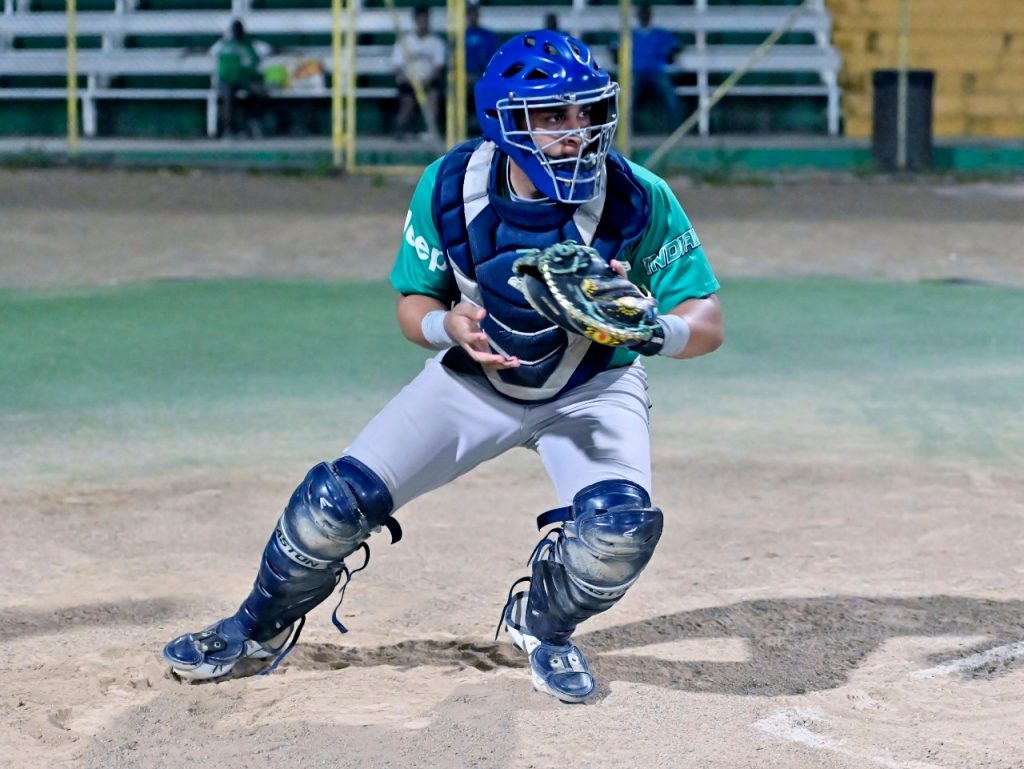 Foto: Jacinto de Jesus